The advantages of the network
Expertise in various fields (heart failure, hyperkalaemia, arterial hypertension, arteriopathy of the lower limbs, acute renal failure

A "multidisciplinary research task force in the cardiovascular and renal field
A "multidisciplinary research task force in the cardiovascular and renal field", which brings together French leaders (in cardiology, anaesthesia, emergency medicine, nephrology, internal and vascular medicine, geriatrics, and translational research), who coordinate certain innovative international studies.
Strong links between network members from all disciplines. They work together to build and conduct the studies of tomorrow: proof of concept, personalised medicine, with the contribution of intelligence.
Dynamic clinical investigation centres, fully involved in the projects conducted by the network.
An ISO 9001-certified coordination unit at the Nancy CHRU's multi-thematic clinical investigation centre
A coordination unit from the multi-thematic clinical investigation centre of the Nancy CHRU, which is attentive to researchers, academic and industrial partners, to build, support and promote projects, results and scientific advances
Cohorts, registers, biobanks, developed by the members of the network.
A strong partnership with computer scientists and mathematicians
to develop personalised medicine guided by artificial intelligence
Strong support from patients and patient organisations involved in the INI-CRCT patient expert committee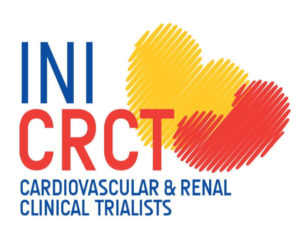 The INI-CRCT network is :
Coordination based in Nancy (Grand-Est).


The support of centres of Cardiology, Nephrology, and other medical specialties throughout France, as well as research actors (INSERM, CNRS, etc.) with a great reputation contribute to the success of the network.


A real expertise in the management of clinical research projects and a considerable support in the communication with all the research actors.